Festival V4T@Leiden 2017 'Digital Radicalisation': 23 – 29 September
After last year's successful edition, Voice4Thought is back with the third edition of its annual festival V4T@Leiden. The program brings together voices from the fields of arts, education, activism and the academic world on this year's central theme, Digital Radicalisation. The programme features guests from Cameroon, Chad, Senegal and the Netherlands. Please note that the programme may be subject to change.
Tip: see the timetable for more details and locations.
Saturday, September 23
14:00 – 15:00 Opening of V4T Festival, in collaboration with Kunstroute Leiden
12:00 – 18:00 Exhibition 'Radicalisation: a range of defiance', in collaboration with Kunstroute Leiden. With Zoe Kate Reddy, Jacco Weener, Inge Reisberman & Michiel Keller, Sonja van Kerkhoff, Sapin Makengele and Anastasia Pirvu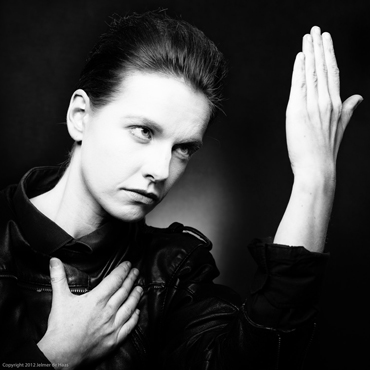 Sunday, September 24
12:00 – 17:00 Exhibition 'Radicalisation: a range of defiance', in collaboration with Kunstroute Leiden
Monday, September 25
16:00 Farewell lecture Ton Dietz: 'Africa: still silver lining', followed by reception
Thursday, September 28
09:00 – 12:00 Closed meeting, discussing the book in the making 'Deciphering radicalisation'
15:00 – 17:00 Film Screening and Discussion 'Last Train Home' (China/Canada, 2009), organised by LeidenGlobal
19:00 – 21:15 Film & Discussion 'Wùlu' (Senegal/FR, 2016), organised by African Studies Center Leiden. Intro & discussion led by Vamba Sherif

Friday, September 29
09:30 – 11:00 Round Table Discussion
13:00 – 15:00 Blog Workshop: 'Online activism and Radicalisation'
13:00 – 15:00 Master Class: 'Spoken Word'.
15:30 – 17:30 Panel Discussion 'Digital radicalisation in our societies: WhatsUpp?'. Guest Lecturer: Bart Schuurman. Moderator: Babah Tarawally
21:00 – 01:00 Concert: hip hop / slam / spoken word with Fou Malade (Senegal), Croquemort (Chad), Elom 20ce (Togo), Bryony (Netherlands), Mo (Syria/NL), Yero (Mauritania), dj Kipkillah (Antilounge/NL), Bamba Al Mansour (Blackstereo, Netherlands) and others
Free entrance to all events except concert (€ 7,50 – click here to buy your tickets online) and the film screening of 'Wùlu' (€ 7) .
More details in the timetable.
Follow Voice4Thought on Facebook and subscribe to the newsletter to receive updates about the festival and other V4T activities.
This year's theme: Digital Radicalisation
Why is our world polarizing so quickly, and why is it associated with hostility, incomprehension and violence? What role does religion, politics or racism play? And what is the role of digitization? Is the smartphone a polarizing technology? V4T@Leiden wants to start a dialogue and reflect on what radicalisation in this time actually means. The audience is challenged to critically reflect on the current issues in our society, both in the Netherlands, Africa and worldwide. During the round table and panel discussions, emphasis is placed on the academic and activist debate, while in the other parts the center of gravity is more towards the artistic and activist form.
The theme of radicalisation is also central to other activities of V4T, such as the forthcoming book about radicalisation in West and Central Africa which V4T was commissioned to write by the Dutch Ministry of Foreign Affairs. Another example was the Facebook presentation about the Dutch parliamentary election by the N*gga & da Terrorist duo, a migrant and a refugee speaking and debating about sensitive issues in our society, such as racism, radicalisation and "being different". The discussion is also continued in festivals in Chad (V4T@N'Djam in October) and Senegal (V4T@Dakar in November).